---
Formation
is to prepare candidates for a total consecration of themselves to God in the following of Christ & be of service to the Church's Mission.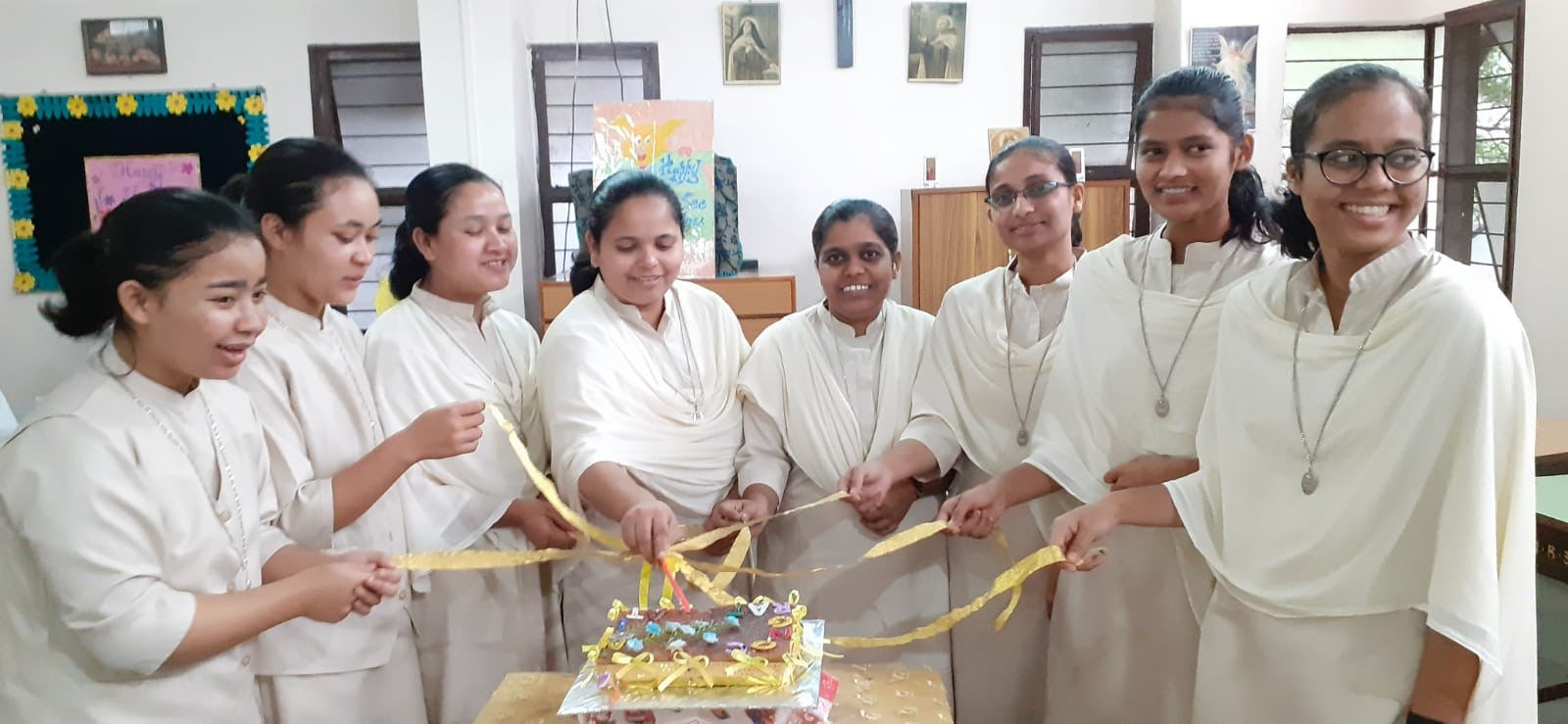 In the footsteps of Mother Veronica
1. Aspirancy

is the first phase of the journey towards religious life. It is a period of self-discovery, a time to intensify the experience of Christian living and get initiated into the religious and CCR way of life.

2. Postulancy

It is meant to help the candidate to mature in her option for our way of life, furnish herself with enough knowledge of the Scriptures, the Christian faith & make preparation to enter Noviciate.

3. Novitiate

The journey of formal commitment begins in the novitiate. Through reflection on the Word of God, diligent study and assimilation of the Constitutions, daily effort in self-discipline, and the integration of work and prayer. Mother Veronica formed the pioneers instilling in them the Spirit of obedience, humility& prayer .Making the Eucharist the centre of their Life.

4. Juniorate

corresponds to the entire period of temporary vows. It is a very important time of formation for growth in one's vocation and preparation for Perpetual profession.

5. Tertianship

enables the Tertian to prepare herself for the Final Vows, preparing mentally & spiritually to make her final decision to be the Bride of Christ

6. Final Vows

Silences the mind to enter into the inner mansion to dwell in UNION WITH CHRIST
Formation & the Syllabus is based on the following Dimensions Human, Christian, Communitarian, Spiritual ,life of faith & Consecrated life.